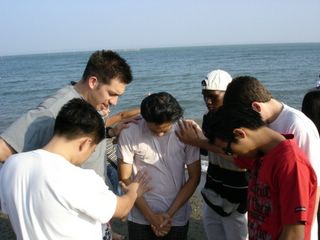 When you get a chance check out the picts of the baptisms. We were so blessed to be a part of the work that God is doing.
http://photos.yahoo.com/e3missionsphilippines
. The koinonia was sweet, we felt like we were taking part in the book of Acts. The only one missing was Paul the Apostle.